5 fast facts about the spinach
March 26th is National Spinach Day!

I

In the 1930's U.S. spinach growers credited Popeye with a 33% increase in domestic spinach consumption.

Spinach is a native plant of ancient Persia (modern day Iran).

China is the world's largest producer of spinach, with about 85% of global production.

The creamy dish, Spinach Florentine, was named by

Catherine De Medici, wife of France's

King Henry II, who introduced the dish and called it Florentine in honor of her native country, Italy.
Produce Pun:
Why are spinach leaves never alone?
Because they come in bunches :)
Nutrient Highlights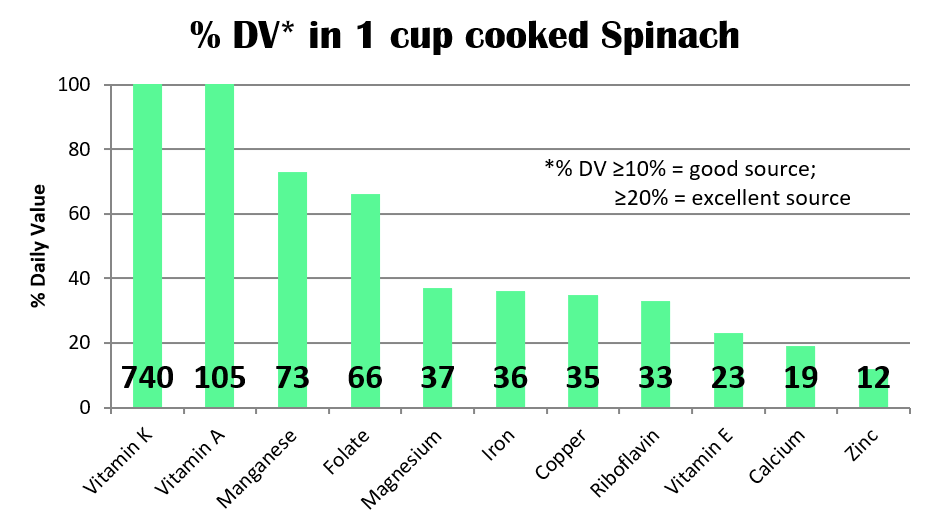 Spinach , raw or cooked ,provides over 100% of the body's daily need for Vitamin K, which is important for blood clotting and relieving symptoms of hemophilia.

Spinach is an excellent source of folate, which helps prevent neural tube defects in babies. Folate also is needed for DNA production and cell division as well as preventing megaloblastic anemia.

Spinach is an excellent source of iron, though it is not as readily available as animal sources of iron. For better absorption, pair with a Vitamin C-containing

citrus fruit .
Kid Friendly Family Recipe: Creamy Parmesan Spinach Squares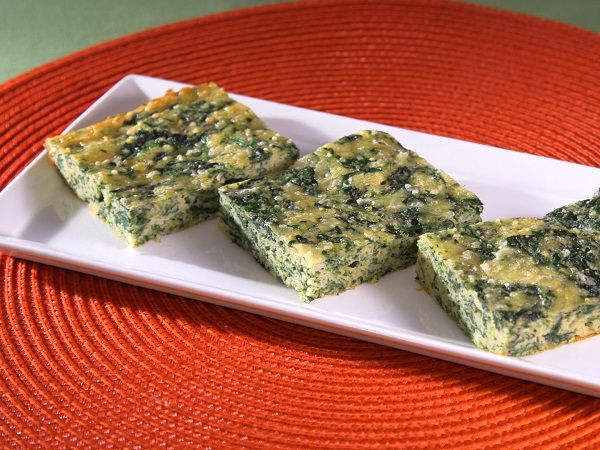 Ingredients:
20 ounces frozen chopped spinach, thawed

3 large eggs

1 cup fat-free milk

1 cup white whole-wheat flour

1 teaspoon baking powder

1½ cups (6 ounces) shredded Monterey Jack cheese

½ cup grated Parmesan cheese
Directions:
Preheat oven to 350°F. Spray a 13-by-9-inch baking dish with non-stick cooking spray. Place chopped spinach in a colander. Squeeze out as much excess water in spinach as possible. Whisk together eggs and milk in a medium bowl. Add flour and baking powder to egg mixture. Stir to combine. Mix in cheeses and spinach. Transfer mixture to baking dish, spreading evenly.Bake for 35 minutes, or until firm and edges are golden brown. Let cool 20 minutes. Serve warm or at room temperature.
Looking for more great recipes? Give this awesome sweet potato chicken chili recipe a try.
Topics: Healthy Recipes