5 fast facts about the pumpkin
Pumpkins are members of the Cucurbita family, including squash and cucumbers.

80% of the US pumpkin supply is available in October.

The largest pumpkin in history weighed 1,140 pounds!

Jack-o-Lanterns originated from a Celtic celebration called Samhain, meaning "Summer's End." It was believed that passed souls were closest to contact and carved gourds would be set out as both a beacon to deceased loved ones and to ward off evil spirits.

The pumpkin seeds are also edible and contain additional health benefits! Just 1-oz. of roasted seeds is an excellent source of fiber, zinc, and magnesium. Both zinc and magnesium play a vital role in the nervous system and DNA synthesis.
Pumpkin Pun:
What do you use to mend a broken jack-o-lantern?
A pumpkin patch!
Nutrient Highlights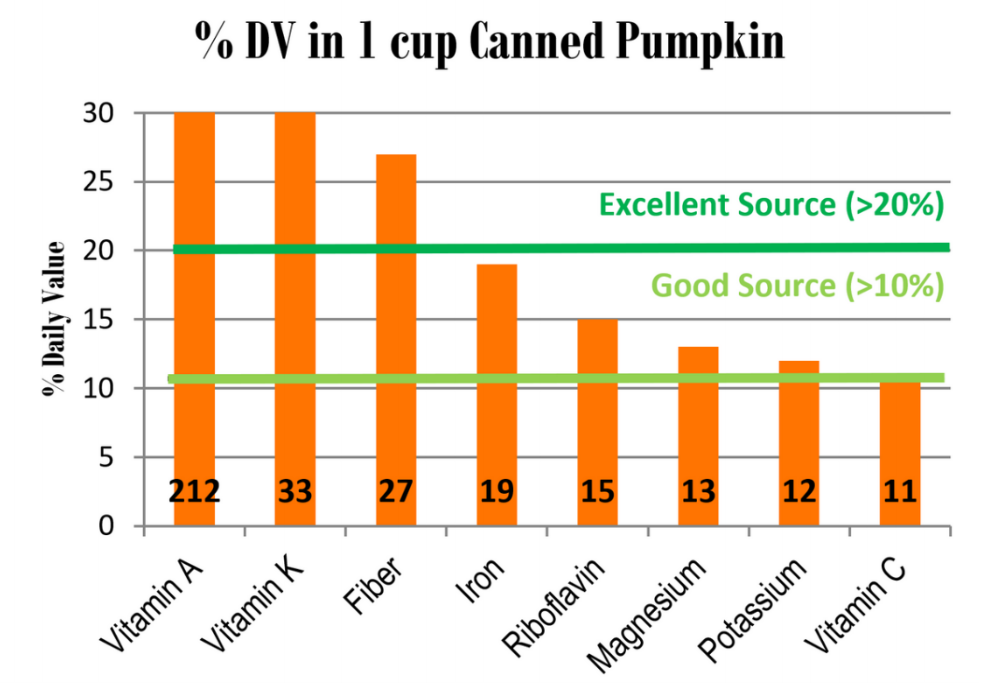 1 cup of pureed pumpkin provides over 2x the daily recommendation Vitamin A! It is crucial to vision/eye health and also aids in immune function, skin and bone formation, and red blood cell formation.

Pumpkins are packed with Vitamin K, which helps in blood clotting and building strong bones
Roasted Pumpkin Seeds Recipe: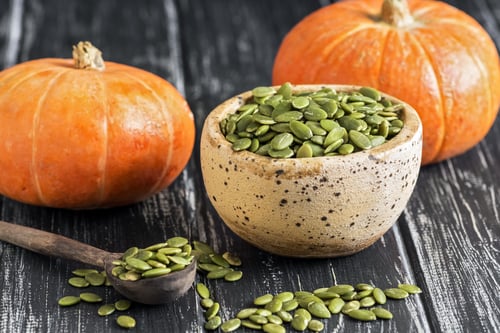 Roasted Pumpkin Seeds
After you carve pumpkins, save your seeds for a delicious and healthy recipe.
Ingredients:
1 cup fresh pumpkin seeds (from 1 medium pumpkin), rinsed and patted dry

1 Tbsp vegetable oil

¼ tsp kosher salt

2-3 tsp desired seasonings (such as paprika and garlic, or cinnamon and nutmeg)
Directions:
To separate seeds from pumpkin "guts", place in a large bowl of water; seeds will float to the top. Skim and pat dry. Heat oven to 300° F. Spread the seeds on a baking sheet lined with parchment paper and bake until dry throughout, 50 to 60 minutes. Increase oven temperature to 350° F. In a large bowl, toss the seeds with the oil and desired spices. Return the seeds to the baking sheet and toast, tossing occasionally, until golden brown. Let cool 10 -15 minutes. Enjoy!
Topics: Healthy Recipes