How Personal Training Can Help With Fibromyalgia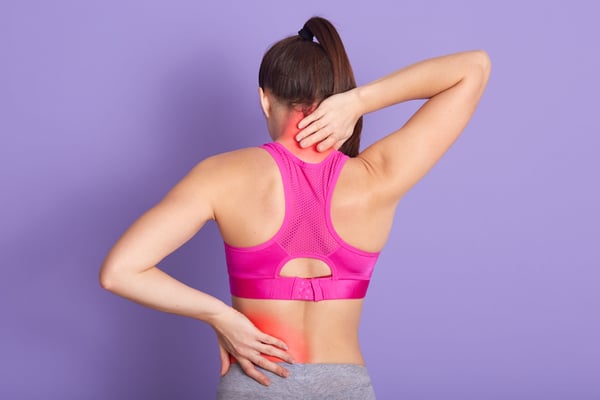 The Mayo Clinic defines fibromyalgia as "a disorder characterized by widespread musculoskeletal pain accompanied by fatigue, sleep, memory and mood issues". Researchers believe the cause of fibromyalgia is due to repeated nerve stimulation that causes the brain and spinal cord to change and then create abnormal increases in the levels of chemicals in the brain that signal pain.
While there is no cure for this disorder, gradual and regular exercise has been one of the things shown to decrease symptoms. Both low impact aerobic activities and strength training appear to be good exercise options for fibromyalgia. A personal trainer can help create a workout plan to help manage fibromyalgia symptoms.
Create the right plan for YOU.
A personal trainer will perform an assessment determining your current fitness level, including any imbalances and any weaknesses. The assessment will also include getting to know you, your past and current health issues, your preferences, schedule, experience and constraints. They take the results of the assessment, including your fibromyalgia diagnosis, into account when creating your personalized workout so you won't be doing any exercises that could potentially be detrimental. Another bonus of working with a personal trainer is that they won't just tell you what to do, they will help you through each exercise, explaining how to perform it correctly and watch to insure you have proper form to help prevent any potential injuries, and so that you get the most out of each exercise.
Pacing your workout.
Just starting out exercising with fibromyalgia? It's best to start slow and gradually increase your activity. A trainer will account for your fitness level when creating your workout and work with you to ensure you aren't doing too much too soon that might make the pain increase.
Consistency is key.
They also help keep you accountable. Those with fibromyalgia often have good days when they feel pretty good and bad days when the pain is worse. A personal trainer will help you to not push yourself too hard on the good days so the pain doesn't increase because of the workout, and help you modify on the bad days so you can still get some exercise in on the days when it is even more difficult. Regular exercise is important to manage your pain and keep your body healthy. Your trainer will keep you accountable for getting to the gym and getting your workout done.
It might seem that exercise would aggravate fibromyalgia pain, but research shows that regular moderate exercise lessens pain and improves function. Having a personal trainer can help you manage your fibromyalgia by helping you find and stick with a workout that is right for you.
Looking for help with your workouts? Our trainers would love to work with you and help you reach your goal.