KidRite
Meet our incredible KidRite staff!
Indianapolis
Lisa Cantrell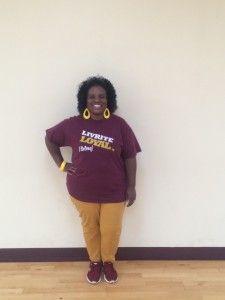 My name is Lisa Cantrell. I have been married to my husband Varon for 13 years. Through this union, God blessed us with four girls and one boy. I've enjoyed working with children since I was 14. I started with our local churches working as a choir director in our youth choir. I also worked with Sunday school and church nursery. After having children of my own, I started working with private preschools and with the Headstart program as a teacher's aide. I later learned that I had a daughter with autism. This gave me a strong desire to work with special needs children. I now work with children at Livrite Fitness in KidRite! I have worked at LivRite since 2013 . I have enjoyed working with the children and look forward to seeing them on a regular basis. I thank God for being able to give my time and service to help our children. Children are a blessing !
Donna Crimmins

I began working in childcare at LivRite in 1990. I am certified in Children's CPR and First Aid I also have completed the Stratford Psychology and Social work course . The thing I love most about working at LivRite is that I get to take care of children of all ages. I love to paint with the children and I enjoy playing games such as UNO. I make an effort to interact with each child that comes into KidRite.
Want more info? Follow us on twitter for all of the latest health and fitness news!