Walking For Fitness
Posted by
Jill Derryberry
on Apr 25, 2023 12:44:13 PM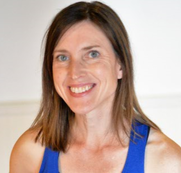 Think walking isn't a great workout? Think again! While it isn't as intense as some forms of exercise, research shows that walking regularly has many benefits, including:
reduced risk of chronic diseases like heart disease, hypertension (high blood pressure), diabetes, and certain cancers
improved mood
reduced stress
improved cardiovascular fitness
boosting energy
maintaining a healthy weight or weight loss.
How often, for how long, and how intensely should you walk to see benefits?
Engaging in a physical activity for at least 30 minutes a day is a good general goal and is recommended by the National Institute of Health. It doesn't have to be all at once. Taking 3 or 4 ten-minute walking breaks throughout your day counts! Any activity is better than none at all. Start slowly if you haven't been exercising regularly. You might start with five minutes a day the first week, and then increase your time by five minutes each week until you reach at least 30 minutes.
To get the most heart health benefits from your walking workout, make sure you are elevating your heart rate. A general calculation to estimate your maximum heart rate is to subtract your age from 220. Then calculate 60% - 80% of your maximum heart rate. That will be your heart rate zone percentage where you should be in your workout. Please note this will vary from person to person and things like medication and stress can affect your heart rate and make it unlikely to get an accurate reading of your heart rate and intensity using method. Your heart rate can be monitored on a fitness tracker watch or you can go by the talk test. When using the talk test to gauge the intensity of your workout, aim to be out of breath enough that you don't want to talk too much because you are working hard. But don't go so fast that you can't talk or are completely out of breath.
10,000 steps is a number commonly used as a daily step goal. There isn't research to support this number as having any significance for our health. The number is believed to have started when in 1965, a Japanese company made a pedometer named Manop-kei, which translates to "10,000 steps meter." 10,000 is a figure that is easy to remember and was used as a marketing tool then and still is as it has become the number we think of most often when we think of daily steps. 10,000 steps add up to over 5 miles and is difficult for most individuals to get each day. The good news is that many studies show that taking 4,000 - 8,000 steps a day has many health benefits. One of those studies is a study done by Dr. I-Min Lee, an associate epidemiologist at Brigham and Women's Hospital and a professor of medicine at Harvard Medical School. The researchers gave step tracking devices to 16,741 women with an average age of 72. They found that women who averaged 4,400 daily steps had a 41% reduction in mortality. Mortality rates progressively improved before leveling off at approximately 7,500 steps per day.
A study in JAMA showed that the intensity (speed) of your steps may not matter as much as getting more steps per day. They found, as other studies have also confirmed, that a greater number of steps per day were associated with lower risk of all-cause mortality. Don't let your speed deter you from walking more.
10,000 steps a day is still something good to strive for. However, don't be discouraged by that number if you don't hit it each day, remember you benefit from increasing your step count from whatever it may be at this time. Aiming for 8,000 steps a day is also a good target and is supported by research as being a good daily minimum number of steps. There are many inexpensive pedometers available to help you track your steps if that is something that motivates you. Apple watches and Fitbit devices are other popular ways to keep track of your steps. I wrote more about Fitness Trackers in an earlier blog post.
What do you need to know about walking for fitness?
Walking is a safe form of exercise for just about everyone. Even those with knee pain. A study found that the participants (aged 50 or older with osteoarthritis in their knees) who reported walking for exercise were 40 percent less likely to develop new frequent knee pain over the course of several years, compared with those who didn't walk regularly. Researchers say further research is needed but, the results suggest that habitual exercise might help protect arthritic knees from becoming more painful.
Little equipment is needed to walk. All you need are shoes. Having a good pair of shoes that are right for your feet is important to help prevent any potential injuries or pain. Wear shoes that offer the amount of support you need. If you aren't sure, head to a local running store to find shoes that work for your foot, stride, etc. The Runners Forum is a great locally owned store in the Indianapolis area with several locations around the city. It's not just for runners, they can help you find the right shoe for you for walking as well.
Walking can be done just about anywhere! If the weather isn't appropriate for walking outside, come to LivRite and walk on one of the treadmills. Or consider walking in a shopping mall that offers open times for walkers or an indoor track at a gym or school. Walking inside your home is also an option with many online walking videos. Check out a Leslie Sansone DVD from the library or find a walking workout on YouTube.
Think walking is boring? Can't keep a habit of daily walks? Here are a few suggestions to help you enjoy a walk on a more regular basis:
Add Intervals. Alternating bouts of slower walking with a faster brisk pace can make your walk feel more like a workout, burn more calories and be great for your heart. If you'd like to transition to running, starting out with adding a minute of running several times throughout your walk is a great way to start. Here's an example of an interval walking workout: Walk at an easy pace for five minutes then speed up to a more moderate pace. Then start a one-minute burst – walk faster or begin a slow jog. After one minute, return to a moderate pace for three minutes. Repeat these intervals a few times and then finish with a five-minute cool down at an easy pace.
Call a Friend. Ask a friend to join you, a walk is a great way to catch up or spend time with a friend or family member. If the friend can't meet in person, catch up on the phone while you walk. Pacing around the house while on calls counts too.
Try an audio-based book or podcast or listen to music. Pairing a podcast or book that you really want to listen to with a walk is a great motivator to maintain a walking habit. If you can only listen to that book or podcast while you walk, or only watch a show you want to watch if you are walking on the treadmill, you might be more likely to do it.
A Walking Plan
If you haven't been active, start with two to three walks a week up to 10 minutes. Each week add 2 to 3 minutes to your walk and as it feels easier, add another day. Slowly increase your time and the number of days you are walking as your stamina grows. Aim to walk 3 to 4 miles per hour. Walking 30 minutes a day is a great goal to strive for.
Walking is an excellent way to improve or maintain your health. It can be done just about anywhere, with little equipment or expense. There are plenty of ways to increase the intensity of a walking workout when you need it and ways to mix it up to keep you from getting bored. Walking most days of the week along with strength training exercises for all major muscle groups at least two times a week, is a great fitness plan. Need help? Have questions? Don't hesitate to ask a LivRite trainer for a free fitness assessment.