Fitness Trackers: What are they, do you need one and which ones best
Posted by
Jill Derryberry
on Nov 6, 2021 9:19:06 AM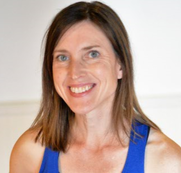 What are fitness trackers?
I think everyone has heard about fitness trackers in some form, from a simple pedometer to a GPS enabled smart watch that costs hundreds of dollars. "Getting your steps" in has become part of our lexicon. Just in case you aren't aware, a fitness tracker is a small electronic device that tracks physical activity. Pedometers track just the number of steps you take, other fitness trackers can also collect data about your sleep, the estimated number of calories you've burned, your heart rate, distance covered and more. Many trackers provide simple data on the device's display, with more detailed data available online or via their app. They can help monitor our progress regarding our health, sleep or movement, as well as give real-time feedback and statistics about our fitness goals. This can be incredibly encouraging and helpful for many people to get more physical activity.
When it comes to tracking your health and workouts, there are two main categories: fitness trackers and smart watches. Fitness trackers monitor your health and wellness, and track things like sleep, heart rate, steps, and workouts. Smart watches have the same capabilities as fitness trackers, but also have smartphone features, like texting, calling, and other app integrations.
Do you really need a fitness tracker?
If you are just starting out, a fitness tracker can give you a picture of how active you are (or aren't). Many of us overestimate how active we are and how many calories we have burned and underestimate how many calories we have taken in. A fitness tracker can help by monitoring your activity and approximate number of calories burned each day. In some cases, it can be a good wakeup call and then motivation to improve. Most fitness tracker data can be synced with an app where you can track your calorie intake which can be beneficial for those looking to lose weight or improve their health.
Fitness trackers can be a source of motivation by prompting movement (my Apple watch will remind me if I haven't met a move goal or exercise goal or stand goal). For me, being able to see how many days I have met my set goals is a source of motivation just as much as seeing that I haven't met those goals for the day is encouragement to get it done. For others it can be beneficial to share your fitness tracker statistics with friends and family who also have the same tracker. Doing this allows you to see each other's metrics and you can challenge each other to move more. Keep in mind though, don't let your fitness tracker shame you. Rest days are important, and most fitness trackers don't acknowledge that enough. Customize your goals on your tracker or smart watch to be right for you and your fitness plan.
Some studies have shown that fitness trackers and smart watches are not that accurate when it comes to steps taken, heart rate and calorie expenditure. Most people have wrist worn fitness trackers or smart watches that monitor your heart rate. Studies show the wrist worn heart rate monitors generally aren't as accurate as chest worn heart rate monitors. It doesn't mean the heart rate data can't be helpful, but it is good to remember it is an estimate rather than an exact reading. The same is true for the other data collected, including number of calories burned. Trackers give you real-time information about your level of activity. Even though most of the metrics they collect are estimates, they are far more accurate than any guesses we make about our fitness levels.
What are the best fitness trackers?
I'm not an electronics expert, but here is a short list from what I have found in my research (online and from my own use) of the most well-known brands with the most options of trackers to choose from. There are hundreds of options for fitness trackers. Literally, there is something for everyone since they all have different price points, options and functions. It is best to decide what features you want in a fitness tracker before your purchase so you can get exactly what you are looking for. What is the feature most important to you? Do you want a smart watch that will sync with your phone, or do you just want something to track your steps? Do you want GPS in your tracker or the capability for it to use your phone's GPS? Does it need to be able to track your sleep? Do you want to be able to swim with it on? What data are you most interested in tracking? With so many functions available, it is good to determine what will be most helpful for you. Also, it is a good idea to check out online reviews and the company's website prior to purchase.
Fitbit is probably the most well-known fitness tracker company and has at least eight (8!) different types of fitness trackers in their current lineup. They range in cost starting around $90 and go all the way up to $300+. They also vary in function and size. If you don't want all the bells and whistles of a smart watch, the Fitbit Inspire or Flex might be best for you. These models are smaller than watches (more like a bracelet), lightweight, less expensive and have fewer functions than other models, but still tracks your steps taken, sleep, active minutes, and lets you set silent alarms that alert you by buzzing on your wrist.
According to the website Wired and a few other sites I saw, the Fitbit Charge 4 is ranked the best all-around fitness tracker. It has built in GPS, an app that is easy to use and allows you to connect with a community of other users. It has a function that will monitor your sleep. Some of the more advanced features require an annual subscription at an additional fee. Fitbit has released a newer sleeker version of the Charge, version 5, that is also available now.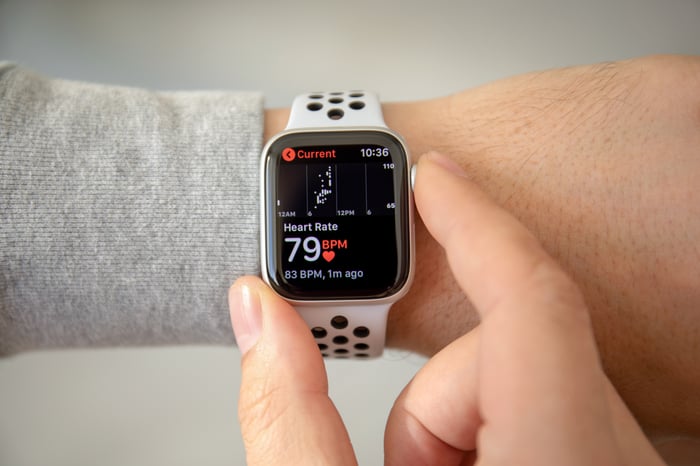 If you have an iPhone, an Apple Watch might be the best fitness tracker for you. It's not just a device that can track your steps, minutes of exercise, heart rate, sleep, estimated calorie expenditure and number of hours you stood for at least a minute (this is not a complete list of features, and they vary based on the model and version you have). It is also a smart watch that will allow you to text and talk from your watch along with syncing with many other of your phone's functions. It will link to the health and fitness apps on your phone so you can see all your fitness and health data there as well as all the awards you can earn by completing challenges. The Apple Watch has you select three daily health goals. One for movement (the number of calories you burn with activity), the number of hours you stand at least a minute and the amount of time you exercise. The rings on your watch will show your progress for these goals and it can get addictive to those like me that want to close their rings and meet those goals each day. Newer models of the Apple Watch (series 6 and above) have blood-oxygen monitoring, ECG and integration with Fitness+, Apple's new on-demand streaming workout service (Fitness+ requires an additional fee). The Apple Watch 7 was just released with even more advanced health features as well as a mindfulness app.
Do you have an android phone but still want a smart watch that links with your phone? The Samsung Galaxy Watch has many of the same features of the Apple Watch. It is made to pair with Android operating systems.
Garmin also has a variety of watches that track your fitness data. Their entry level tracker, the Venu Sq and SQ Music Edition has an LCD touchscreen with an always on option (some older Apple Watch models and Fitbit do not have an always on option). The Garmin Venu Sq includes blood-oxygen monitoring and sleep tracking without any additional subscription. Garmin has advanced metrics through their Garmin Connect app. Runners have been known to love the Garmin Forerunner Series. These watches start at the lower price end for Garmin and do a great job at tracking walks and runs. Some versions allow the programming of intervals and really focus on having the best GPS to track running routes and the best running metrics to track your training.
Not everyone will benefit from a fitness tracker. For example, if you mostly lift weights, it might not be helpful. But for the majority, they can be useful. For instance, if you spend most of your time in an office chair, your fitness tracker can be a personal trainer. It will help you stay active with daily activity prompts, information about yourself, and a community of fitness enthusiasts like you to keep you motivated. If you believe you will benefit from one of these devices, buy one that will provide you with the data you need. Not all trackers have the same features, so do your homework before making a purchase.
Topics: LivRite News