Three Things to Know About Pilates
Posted by
Jill Derryberry
on Feb 22, 2018 5:22:00 PM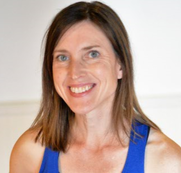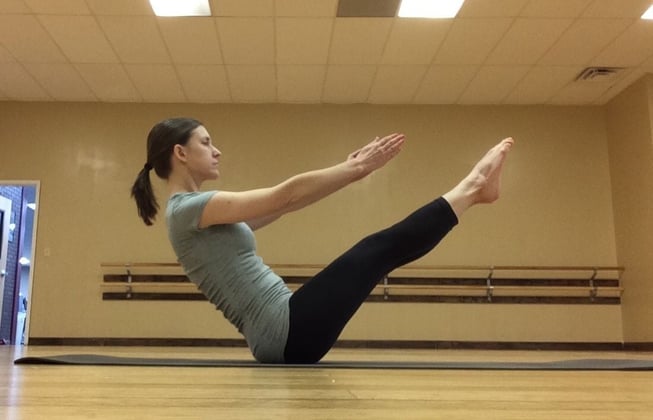 Pilates is a low impact form of exercise that strengthens muscles, improves flexibility and balance. It isn't a cardio workout that gets your heart rate up, rather it is a series of movements done with concentration, control and flow with focus on your breath. Pilates elongates and strengthens, improving muscle elasticity and joint mobility. Here are three basic things to know about Pilates.
1. Pilates Develops Core Strength
Developed by Joseph Pilates in World War I, Pilates focuses on the muscles that Pilates refers to as your powerhouse. These are the muscles that circle the body just below the navel (including abdominals, oblique, lower back and glutes) and that we rely on to support a strong back, good posture and efficient movement patterns. Your core muscles are the focus but are not the only ones that get a workout. You will also feel your arms and legs working when they are controlling and/or applying loads to your powerhouse during movements.
2. Many Types of Pilates Classes
There are many different types of Pilates classes. Some classes incorporate other types of exercises along with classic Pilates or Pilates inspired moves. Other classes may only do Pilates exercises on a mat, some use an apparatus like a Reformer or a Cadillac, and others may use props such as weights, balls, magic circles or resistance bands.
3. Pilates Benefits All Fitness Levels
With thousands of possible exercises and modifications, plus being a low impact exercise, Pilates workouts can be tailored to pretty much everyone. Building from core strength, focusing on proper alignment, and a body/mind integrative approach make Pilates beneficial to all. Research has found that Pilates can be an effective treatment for injuries and illnesses such as: chronic neck and back pain, hip or knee replacement, fibromyalgia, and arthritis.
Joseph Pilates once said, "Physical fitness is the first requisite of happiness." Pilates is a great addition to your workouts, give it a try!
Ready to try Mat Pilates? Try my class at the LivRite Fitness Noblesville location on Mondays at 9:00 am. Or click on the link below to schedule a visit to the LivRite Fitness near you!


Topics: LivRite News