Ten Fitness Myths – Busted!
Posted by
Jill Derryberry
on Jun 5, 2021 2:27:26 PM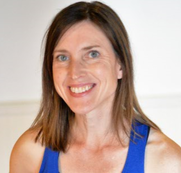 The amount of information out there about health and fitness is overwhelming. Some of it is contradicting so it can't all be true. It's difficult to sift through everything and know what to believe.
One reason myths may start, and stay around, is because everyone's experience with exercise is different. What works for one person may not work for another. Or they might be partially true. However, there are also things you may hear that are flat out false and could be keeping you from hitting your goals or could even be dangerous.
Here are ten common statements that are either not completely true or are completely false!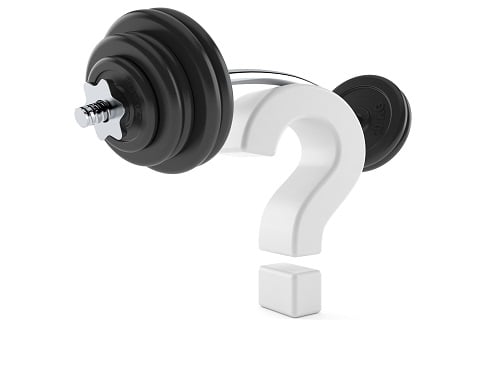 1. Doing Crunches Will Get Rid of Belly Fat – FALSE
Unfortunately, this isn't completely correct. Crunches, and other similar exercises that work your abdominal muscles, will strengthen those muscles but do not directly reduce fat. You can't pick the specific area where you lose fat. In order to burn fat, you must create a calorie deficit (consume fewer calories than you burn). A good nutritional plan and exercise will help with that process and reduce overall fat.
For more tips on belly fat check out 5 Tips to Lose Belly Fat.
2.Running Hurts Your Knees – FALSE
As a runner, I'm thrilled to say that numerous studies have shown this is false. In fact, runners have shown to have lower rates of knee osteoarthritis than sedentary people. In one study, runners had lower rates of osteoarthritis and hip replacements than even other casual exercisers. The researchers cited the runners' lower body mass index (BMI) as part of the reason. Being overweight is associated with chronic low-grade inflammation throughout the body and can negatively affect your joints.
Another reason running doesn't hurt your knees, rather than breaking down your knee joints, running helps to keep them lubricated and stimulates your body to build new cartilage.
This isn't to say that runners don't get knee injuries. There is even a common one that is called runner's knee. Most of the knee injuries in those who run are caused by overuse or a weakness or instability in another area, like the hip. If you run, make sure you are getting rest days, cross training and strength training to prevent any potential injuries.
3. If you aren't sweating, your workout isn't hard enough. – FALSE
This one is not necessarily true. Sweating is your body's way of cooling itself off. Sweat is not an indicator of exertion or calorie burn. It is possible to get benefits from exercise without breaking a sweat. Of course though, you could be sweating and getting an awesome workout but you don't have to be.
4. No Pain, No Gain – FALSE
A common mistake made when returning to or starting an exercise routine is to do too much too soon. If returning to exercise after some time off, don't go back to how hard you may have worked in the past. Ease back into your workouts. Even if you feel ok in the moment, you will probably feel soreness in the next day or two. If you feel pain during your workout you should stop. Discomfort is ok, true pain is not.
Any physical activity has benefits. Don't think that lower intensity exercise like brisk walking or yoga doesn't "count" because it doesn't cause pain, sweating or soreness. Fitness doesn't have to be painful or extreme to be beneficial.
5. If you don't feel sore after your workout, you didn't train hard enough. – FALSE
Along the same lines of no pain, no gain – this one is also not true. While you can expect to feel some soreness a day or two after working out after starting a new workout, or returning to exercise after some time off, it shouldn't be severe and it does not mean you didn't get the benefits of the workout if you don't feel sore.
6. Sports Drinks are The Best Way to Refuel After Exercise – FALSE
Sports drinks like Gatorade are typically seen at sporting events. I've worked with clients who thought they needed to drink one during and after any workout. Gatorade, and other brands of sports drinks, can be useful in certain situations. They contain electrolytes which are the micro-nutrients; sodium, potassium, chloride, calcium, magnesium, and phosphorous that can be lost when you are dehydrated. However, these drinks also contain a lot of sugar or artificial sweeteners along with excess calories, artificial colors and additives in some cases. None of which are that great for you and they can undermine your health goals.
After exercising, it is important to replenish your carbohydrate, protein and electrolytes. However, if you are working out for less than 60 minutes, water and your usual balanced meals will do the trick. It is unlikely that most individuals' electrolyte levels are low. If you do work out intensely for over an hour, there are better and more natural ways to refuel and rehydrate than sports drinks. Here are a few ideas:
Pickle Juice
Fruits (watermelon and bananas are popular after exercise)
Sauerkraut
Water with Honey and Lemon
7. Lifting Weights Gives You Big Bulky Muscles – Not Necessarily
There is a meme going around that says something like; not lifting weights because you think you'll get bulky is like not driving a car because you think you'll become a NASCAR driver. It's not easy to get big muscles, especially for women due to less testosterone. To build large muscles requires a certain type of weight lifting and nutrition plan. It typically won't happen unless you are really trying to bulk up.
Don't let the fear of bigger muscles scare you away from weight training. Just a few of the things lifting will do is help to build lean muscle mass, boost your metabolism and decrease your risk of osteoporosis.
8. Fasted Cardio Is Best for Weight Loss – FALSE
There are some studies that suggest that working out on an empty stomach causes your body to dig into its fat reserves for energy. However, if you notice a decrease in your workout due to lack of energy, it probably will negate any potential benefits.
Without fuel in your tank, your energy levels will be down which can inhibit performance. Some who have low blood sugar from not having recently eaten, might even experience light-headedness or dizziness if working out in a fasted state. It's important to know your body and how you perform best.
If you are able to power through a solid workout before breakfast, go for it. However, if you are just slogging through because you have no energy, it may be better to have a light snack before your workout or a complete meal an hour or two prior.
9. Muscle Turns to Fat if You Stop Working Out – FALSE
This is a common belief because usually when someone stops exercising they lose muscle and their diet may cause them to gain fat at the same time. The muscle isn't turning into fat, these are two totally different tissue systems with different functions. They just happen to be occurring at the same time. Muscle and fat do not convert to one another, they simply change in most cases simultaneously.
10. You Should Stretch Before Your Workout – FALSE
Before your workout, it is important to warm up your muscles. Research now shows that static stretches (where you extend a muscle to the end of its range of motion and hold) should only be done after you complete your activity. To warm up, you should do dynamic stretches (continuous movement where the muscle goes through the full range of motion). After a workout, static stretches help to lengthen muscle and improve flexibility.
When it comes to fitness, there is no one size fits all prescription for everyone. Don't believe everything you hear or read. Do your research, consult with experts to see what is true and find what may be right for you.
Topics: LivRite News