Tips and Tricks to Fit Health and Fitness In During The Holidays
Posted by
Jill Derryberry
on Dec 13, 2019 7:45:00 AM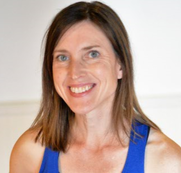 Hindsight is 2020. Don't spend the beginning of the New Year wishing you hadn't let your health and wellness slide during the holiday season! Finish 2019 strong to set yourself up for a successful 2020.
Staying committed to your workouts and healthy nutrition is especially difficult this time of year with busier schedules, travel and extra temptation.
It's hard but not impossible. The holidays don't have to equal weight gain and lack of exercise setting you up with bad habits to break starting January 1.
If you are traveling this holiday season, you don't have to completely abandon your regular nutrition practices when you are away from home.
Go into the trip with a plan so that you enjoy yourself instead of feeling guilty, sluggish and burnt out.
Every time you travel, aim to implement a bit more of a healthy nutrition routine; the more you do them, these practices become less overwhelming and require less thought.
Here are a few tips to keep your healthy habits through the end of the year.
1. Bring healthier food choices with you when you are on the go. Such as:
· Yogurt or cottage cheese
· Portable fruit like bananas, apples and oranges – Clementines are easy to eat on the go
· Cut fruit or veggies
· Hard-boiled eggs
· Trail mix
· Protein bars
· Dried fruit
· Raw or lightly seasoned nuts and seeds
· Grass-fed beef jerky
· Individual nut butter or hummus packets with cut veggies
· Oatmeal cups (you can ask for hot water to fill the cups from your flight attendant if you are on a plane or use hot water in your hotel room to make)
· Sandwiches you made at home (I'm partial to an almond butter and jelly sandwich when traveling since they don't have to be refrigerated and travel well.)
· Whole-grain crackers or popcorn
· Electrolyte drink mixes (just mix with cold water)
2. Eating out? Check out the restaurant menu before you leave to decide on a healthier option.
3. At a holiday meal or party at someone else's home? Don't feel like you need to try everything or have seconds. Fill your plate with mostly vegetables and lean proteins. Eat half a serving of anything you'd like to try.
4. Keep your workouts in your schedule. These are appointments you can't cancel! If you need to reschedule, do find another time to fit it in, but don't cancel your time to exercise!
5. If you do need to reschedule your workout and have limited time, don't worry! A short workout is better than no workout. A high intensity interval circuit is a great option for an awesome workout in a short amount of time. Need some ideas? Ask a trainer!
6. Have family or friends visiting? Have them join you to exercise. Find an activity that would be fun for everyone. Try a new workout class or gym. Find a workout video to do together at home. Go for a hike or walk and catch up.
7. Walk after your holiday meals. If you can, it is great to socialize with friends and family with a walk after your meal. It aids in digestion and adds some movement in your day.
8. Remember you are in control of what you eat and drink. You CAN be stronger than temptation. Choose your treats wisely. The holiday season is a few weeks long, you do not need to overindulge the entire time! Choose one or two celebrations to enjoy your favorite treats and then get right back to your normal eating habits.
Also, if you haven't started eating healthier or an exercise routine, you don't have to wait till 2020, start to tackle your goals now. End the year strong! Sure, there are lots of temptations this time of year, but you are stronger than that! Enjoy a holiday meal, don't overdo it, then get right back on track the next day. Start implementing new healthier habits slowly in small steps will help you sustain them.
Finish 2019 strong to set yourself up for a successful 2020.
Have questions? Want help? Check with a LivRite trainer for more information on how to make your 2020 your healthiest and strongest year yet!
Topics: LivRite News