5 Tips For Your New Year's Resolutions
Posted by
Jill Derryberry
on Jan 4, 2020 9:15:00 AM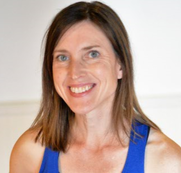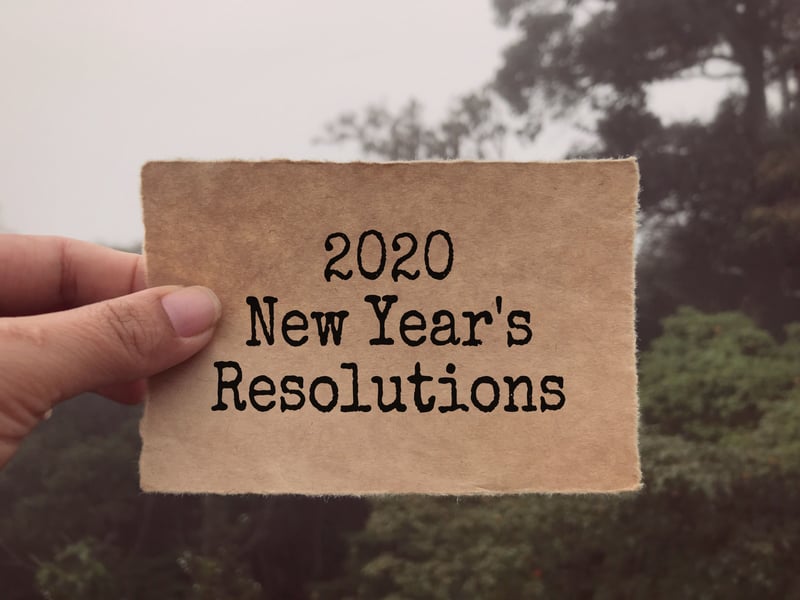 Happy New Year! Every start of the year feels like a new beginning ripe with possibility of change. Even if you don't typically make resolutions, the New Year can be a fresh start for all of the things you want to achieve.
The most common resolutions have to do with health and fitness and most of them fail. So how can you successfully make healthier changes starting in this New Year?
1. Don't make a resolution!
According to a study published in the Journal of Clinical Psychology, only 46% of people who made New Year's resolutions were successful. That means over half of the people who set a goal for the new year will fail! Other sources say that over 80% of people don't achieve their resolutions and stop trying by mid-February.
It's not all or nothing. New Year's resolutions have a way of making you feel like you need to go full-force on a goal or you may as well not do it at all. A better way to set yourself up for success might be to think of it as a goal or a new habit you are going to work toward rather than a resolution. Something smaller and more specific than a typical resolution has better chances of being completed. Instead of resolving to "lose weight", set a goal of losing 5 pounds in the next two months. Instead of resolving to "be healthier", set a goal to eat at least one vegetable with every meal. Instead of resolving to "go to the gym everyday", set a goal to go to a specific exercise class twice a week.
Taking on too much all at once can be daunting. It can be particularly difficult because establishing new behavioral patterns takes time. Focusing your efforts on one specific goal makes keeping a resolution much more achievable.
2. Why do you want to make this change?
The reason why you are making any change should be because YOU want the result. Making changes to our nutrition and exercising more (or at all) takes a lot of self-discipline and without your own intrinsic desire to eat more vegetables and take that group exercise class, you will probably go back to what you were doing last year as soon as a stressful situation hits. If you are trying to lose weight or get healthier because your doctor or spouse or someone else told you that you should, you most likely won't keep up your new healthier habits.
Really think about why you want to make this change. Do you want to get off of medication for high blood pressure? Do you want to have more energy to be able to play with your kids? Make sure it is something meaningful to you. Whatever the reason, post it everywhere. Write it down. Remember it when your motivation lags. Because you will not always be motivated! Especially when everyone stops talking about resolutions in February and March and it is cold and dreary outside, you will probably have less motivation. This is when the people who made resolutions fail. But not you! You are making new habits and you know why. You must have the discipline to keep up with your healthier habits. The good news about self-discipline is that it can be made stronger like a muscle. The more things you achieve using your own willpower, the more self-discipline you will have in the future. It is easier to be disciplined when you know why you are making these new habits and are passionate about that reason.
I talked for years about wanting to be able to run. I had asthma when I was younger which made running difficult. I walked the mile in gym class. I was scared to push myself to try and run. It was hard and uncomfortable. I typically didn't do things that didn't come easily to me. I started to run a few times and then quit each time it got too difficult. I never got to the point where I could run a mile without walking. Then one year I decided I needed to prove to myself that I could follow through with something that seemed impossible to me. I had my why. I wanted to show myself I could achieve something that did not come easily. I wanted to prove to myself that I could do it. Once I had that why, I pushed through the discomfort (mentally and physically!) and after a few months was finally able to run a mile without stopping. Six months later I ran a 5k (3.1 miles). I had to remind myself of my why many times. There were so many days I didn't want to go out there and run and walk. But I knew I wanted to show myself that I don't give up when things get hard. I remembered my why and was disciplined to go out anyway even when I didn't want to. I'm so glad I did.
3. Small Steps
Think about the things you'd like to achieve this year. Be realistic. If you think of a large goal, like running a marathon or losing 100 pounds, think of the milestones along the way. If you are not currently running regularly, a marathon is a huge task to undertake. A first goal could be to train for a 5k, the next step would be a 10k and then a few more steps until a marathon. Breaking down a large goal this way not only better prepares you, it gives you wins along the journey that should be celebrated and will keep you motivated.
If you have weight to lose, break it down into manageable goals and keep them realistic. Everyone is different, but in general, a good rule of thumb is to lose one pound a week. Don't set yourself up for failure with an unrealistic goal. For example, if you want to lose 20 pounds in a month, you may not achieve that goal and then will be frustrated and may not continue with your weight loss journey. That's a lofty target. Start with a goal of losing five pounds a month and be proud each time you reach that monthly objective. Before you know it, 20 pounds will be lost.
4. Measure
Research shows goals are reached more often if the progress is measured in some way. Track your progress on a calendar or in an app. MyFitnessPal is a great app to track your food intake and weight.
Be sure to take time to review your progress at certain points. If you have a monthly goal, check your progress weekly to see where you are and if any changes need to be made. The more frequent the check in the better.
5. Know Yourself
Everyone is unique so the steps we each take to reach our own goals can be very different. Don't force yourself to do something a certain way because it worked for someone else. If your friend lost 10 pounds by taking a Zumba class twice a week but you hate dancing, don't make yourself go to Zumba. If you hate it, you most likely won't stick with it. Find a workout you do enjoy. It may take some trial and error but taking the time to nail down what you don't absolutely hate doing will help you keep more exercise in your life.
Are you a person that can have just a little bite of a chocolate cake or do you eat the whole giant piece just because it is in the same room as you? Typically people fall into one camp or the other, either you can't have the food anywhere around you or you will overindulge or you have to have just a little bit once and awhile or you will go nuts wanting it. Know yourself so if you are hoping to lose weight you know if you need to clear your house of all the junk food or you need to keep a little bit of dark chocolate around because you will eat too much if you feel like you are being denied.
Keep your goals for the New Year manageable, measurable and tailored just for you. Change is hard. A healthier lifestyle should be a permanent change for the rest of your life. There will be ups and downs, setbacks and difficult times. There are no failures, start back right away when you experience a setback. Don't give up on your goal, remember why you want these healthier habits and be disciplined. You can do this!
Topics: LivRite News