Livrite fitness fairview heights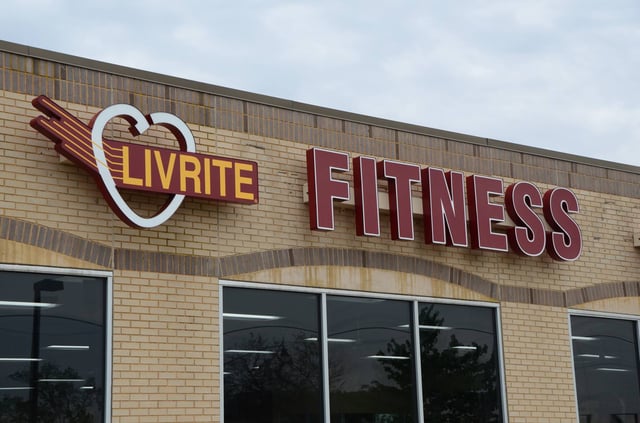 gym near me
We are locally owned and operated. Our Fairview Heights location has everthing you need to reach your goals!
Membership includes 24 hour access to all of our cardio machines, free weights, and resistance machines. We also offer a wide variety of group fitness classes for you to enjoy.
Are you ready to get in the best shape of your life!? Fill out the form below to get more info
LIVRITE FITNESS MEMBERSHIPS INCLUDE:
24 Hour Access
Cardio Machines (Treadmills, Ellipticals & Bikes)
Free Weights + Nautilus + Cybex + Hammer
FREE GROUP FITNESS CLASSES WITH MEMBERSHIP
Zumba + Yoga + Kickboxing + Body Works
Muay Thai + Total Core + Boxing
Childcare + Certified and Trained Instructors
STAFFED HOURS
By Appointment OR
Monday-Thursday: 9:00am- Noon and 4:00pm-8:00pm
Friday: 9:00am-5:30pm
Saturday: 9:00am-1:00pm
Sunday: Not Staffed
CONTACT INFO:
Phone: 618-622-0900
Email: fvh@livritefitness.com
Address: 5900 N Illinois St #1, Fairview Heights, IL 62208
We are offer a full range of outstanding group fitness classes. Try one out today!
Like us on Facebook and follow us on Twitter for the latest news and special offers.